I love quirky, edgy, strange and surreal. I love intelligent, rule-breaking, ferocious spirits that burn bright. So, it will come as no surprise that I love
Viktor & Rolf
.
I know you weren't expecting to read about haute couture here (yes, no leggings!) but I couldn't resist when I saw the pictures of Viktor & Rolf's ridiculous, amazing, funny and clever haute couture show in Paris.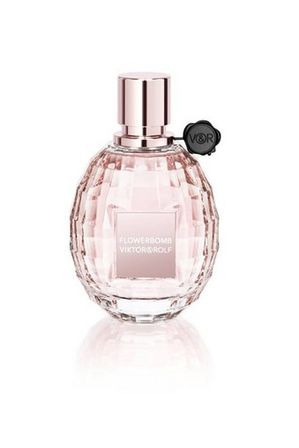 Staged in a gallery, models appeared to be wearing the paintings - complete with wooden frames and paint-spattered canvas clothing. Rather than lurking backstage, designers Viktor & Rolf awaited the models on the catwalk to remove the canvas pieces and hang them on the wall! Thus, creating their own gallery. Check it out on their
Instagram
.
Genius.
I'm thinking I might frame my yoga leggings and make some sort of
psychedelic rock-poster-yoga-style
gallery in my living room. It's art.
I can't afford to buy haute couture - so it may be the closest I come to Viktor & Rolf style fashion madness. I have loved them since they brought a model out with a pillow attached to her head and her hair spread out as if she'd just awoken Sleeping Beauty like from a trance. I got obsessed with
Flowerbomb. Remember the perfume bottle that looked like a glass grenade full of pink?
It's the ten year anniversary so use this opportunity to go discover it if you haven't already. It's very sweet, very sparkly and yet it's in a GLASS GRENADE. It will look a treat displayed in my framed yoga legging gallery...
Flowerbomb @ Myer
Viktor & Rolf Website