Are you a natural hunter? Could you be thrown into the wilds of the urban wilderness and hunt your way to coordinated pants, tank top and sneakers with ankle socks thrown in for good measure?
If so, trawling through the stock standard shopping sites for yoga pants is not going to give you the hunter's high of "I FOUND THIS BEFORE ANYONE ELSE!" which is so good for you!
This is where Etsy kicks in. Not only can you find gear that nobody in your neighbourhood is going to be rocking at the same yoga class, but you can talk directly with the owner/designer/maker and know you're supporting an entrepreneurial spirit in their business.
Without further ado, my favourite Etsy yoga gear purveyors. Hunting for yoga gear has never been so much fun...
Lily Jara Leggings
Day of the Dead meets yoga pants? Heck, yes.
This is just one of the crazy fine designs from Lily Jara. She also does awesome 80s geometric rainbow patterns, balloon print, donuts and leggings with one side devoted to fries and the other to ketchup. Yup, this is fun and fabulous.
Mermaid leggings for adults AND their mini yoga sprogs? Definitely. Also, Lily is a super babe and if you're in the Florida area, I'll be hugely jealous that you might be hanging out and doing yoga in balloon print leggings together.
My pick is the sugarskulls print leggings and while I haven't yet been to Mexico, I feel like I'm embracing the gothic culture of Dios De Los Muertes (Day Of The Dead) in these.
Lily Jara Shop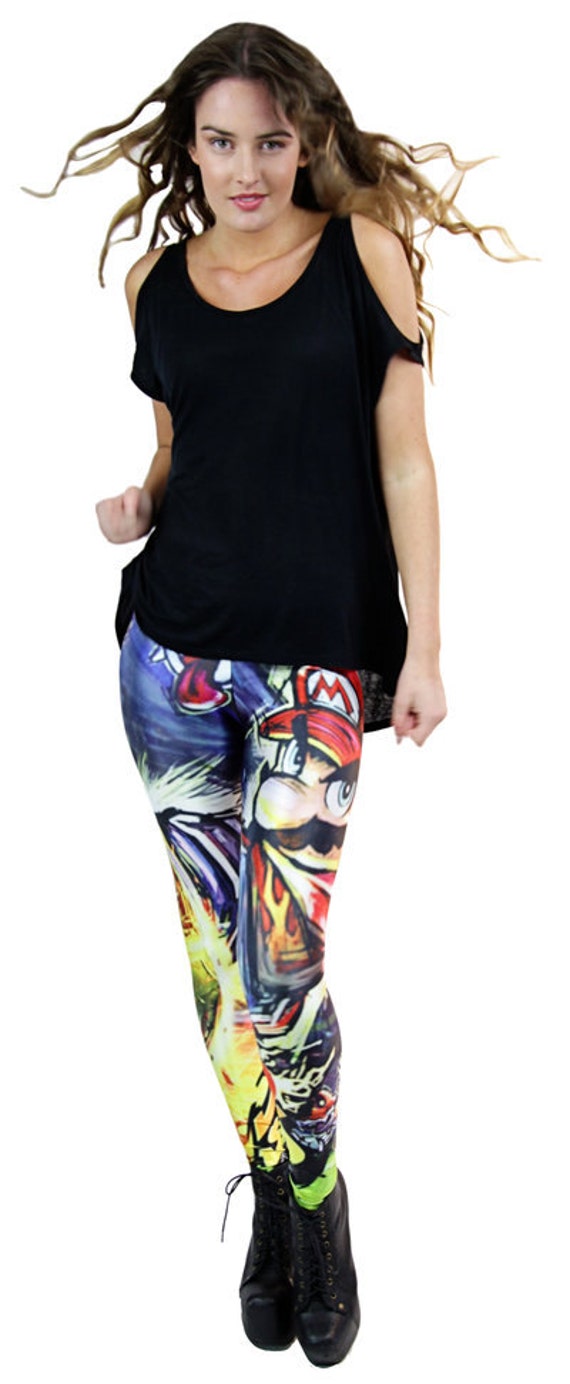 Funky Leggzis Clothing
Funky indeed. Peacock print, Mario Brothers, Alice In Wonderland, the Eiffel Tower. If you can dream it, you can wear it on your pins thanks to Angela at Funky Leggzis.
My super strong personal training client rocks the peacock print leggings while she slays some heavy duty deadlifts so these are not only for fashion – they're totally fitness friendly.
Made in Hobart and shipped internationally. Check them out.
Funky Leggzis Clothing
ArtsyClothing
Another super talented lady with a knack for leggings you'll love. Ruta makes divine fitness and fashion forward leggings with sweet, hand-detailed designs.
I fell in love with the mini foxes but there are also bicycles, trees, panda bears and bird prints on t-shirts, leggings, baby suits and even decals for your Macbook.
ARTsyClothing
Fashion Jewelry Online
I'm a bit of a sucker for an anklet, and so are the fashion pack judging by the recent spate of sandals and sneakers with built-in ankle chains! If you're a pilates, yoga, barre regular, you know you are going to spend a lot of time looking at your ankles (ah, blissful forward fold!) so you may want to give them a bit of zazz with the bohemian, yoga and Buddhist-inspired anklets, bracelets and necklaces from the delightful Puspamurti in Western Australia.
Fashion Jewelry Online
Modern Homewares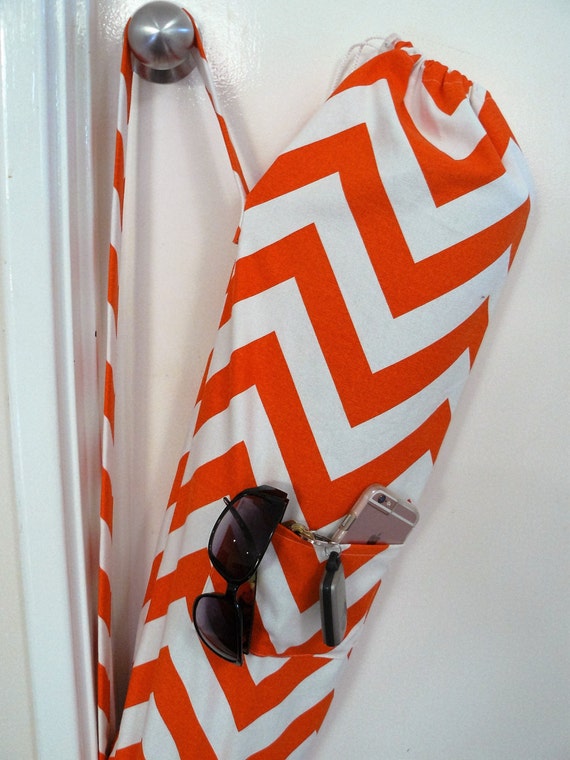 The lovely Aussie behind ModernHomewares store on Etsy creates cute, covetable pillow covers, ironing board covers and – essentially for me – yoga mat bags. Yes, no longer do you need to wrangle your yoga mat under one arm and your handbag under the other while you attempt to get through the studio door without knocking over the Ganesh statue and upsetting the decorative bamboo by reception.
My pick is the orange and white chevron print bag. A sling-shoulder harness allows you to pack and go. Without the mess!
ModernHomewares
And if you are more about creating and selling than buying - you can sign up and become a shop owner immediately. Get sewing, knitting, crafting and snapping photos stat!