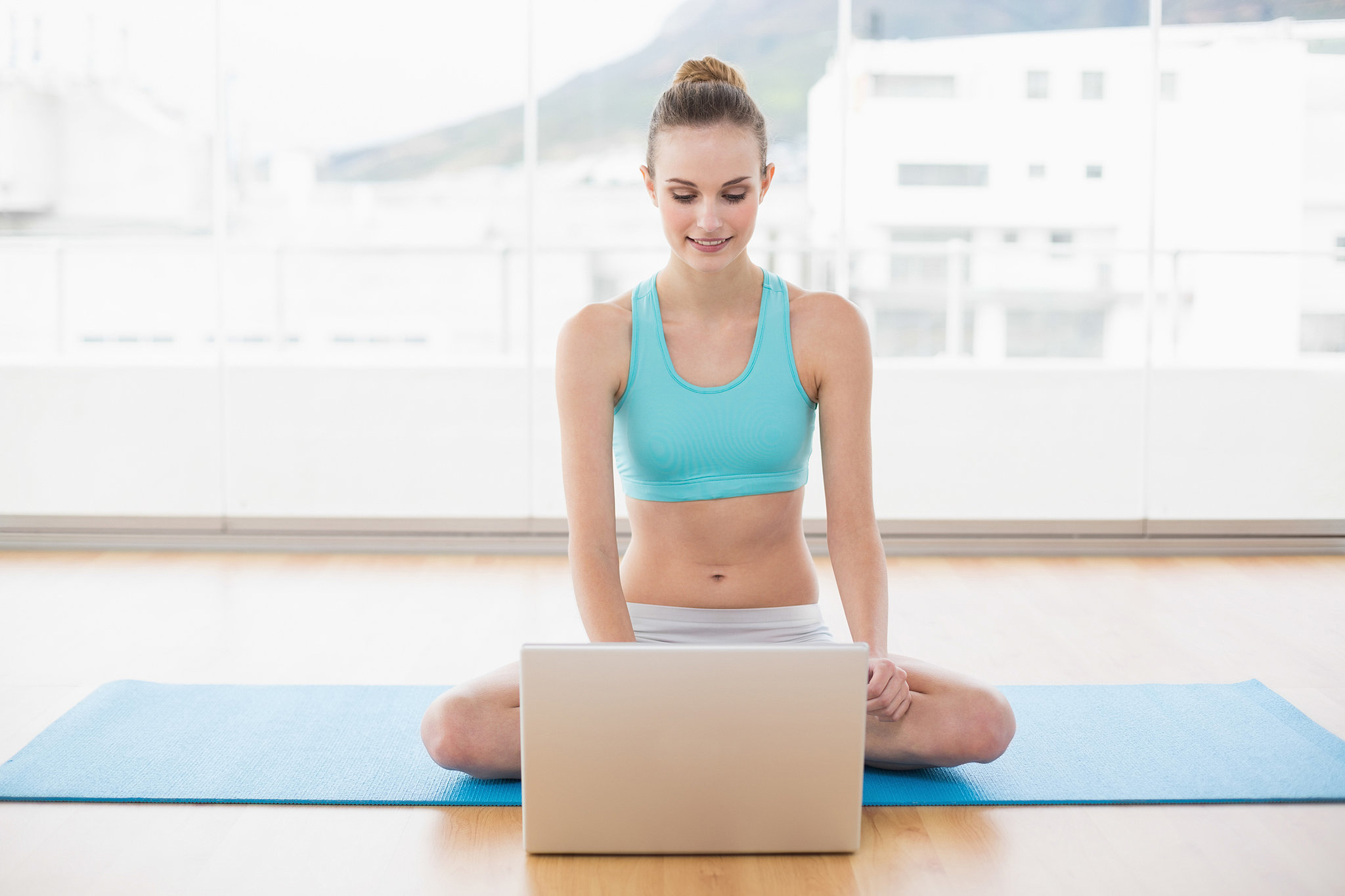 Most of you know I'm currently doing my Yoga Teacher Training. This requires 3 extra classes a week, which doesn't sound like much, but I'm already teaching 10 barre classes a week and it's physically exhausting!
Then there is the financial and logistical issues. As you can imagine, there isn't a yoga class every hour of the day at a convenient location. Most of them are running at the same time as I'm teaching. SO.
I admit
online yoga classes
do not have the same communal atmosphere of a real yoga class, with the awkward smile you get when you almost trip over someone's mat or the teacher gently adjusting your hip or foot... but:
there are a diversity of classes from "Relax" through "Energy & Sweat" options
there are Master Workshops
instructors are highly qualified, experienced and come from all over the world
if a class doesn't work for you, stop and change without causing any offence!
your dogs, cats, rabbits can stay for class
Most of all though, it's
super convenient
. Do it before work, after work, in the middle of the night or the early hours of morning. There are
live classes
you can book for as well as
pre-recorded classes
.
It's much cheaper than signing up to a studio too. In fact, you could do both in an ideal world. Being able to do your meditation at home, in your own time and space might suit you best. Perhaps you're not much of a team player and you'd prefer to do pilates in your loungeroom. Perhaps you'd just prefer to do it in your loungeroom on Tuesday and go into a busy class on Thursday. That's the beauty of
Yoogaia
. I have signed up for the length of my teacher training.
I am aiming to go to actual classes the majority of the time, but when I'm struggling to fit it into my schedule alongside recovery time (essential for body and mind!), I will be using my
Yoogaia
membership to explore meditation, power yoga, core strength, pilates and Yin yoga. In fact, I did my first
Yin Yoga class
last week! It was difficult, as a restless soul, to hold long poses (4 minutes...of stillness...) but it became easier with every minute and actually, time passed pretty quickly once I got past the first 10 minutes. I did Heidi Poon's class. I'd love you to try some classes and give me your recommendations! I started with the free 7 day trial. Do it!
Yoogaia.com