I have been getting Botox to my forehead frown lines for the past four years. I am careful to have enough to smooth out the lines without "freezing" my face!
As an instructor, I need some expression and it doesn't appeal to me at all to look false or to fundamentally change my face.
I have a habit of raising my eyebrows and tensing my forehead constantly. If I'm lying in bed, I notice myself doing it before I go to sleep and first thing when I wake up. I do it when I'm at the computer, or reading, or focusing during a workout. It makes the world of difference to find myself NOT tensing and frowning without having to check in and force it!
It also makes me feel better about myself. I don't feel any pressure from anyone else. I do it for me.
I am very fussy about who I allow to apply injections to my face. These days, a GP or the local beauty salon can advertise injectables with seemingly very little training or understanding of facial anatomy and biochemistry. Be warned – you want someone who has been practicing long enough to know their business, has a loyal clientele, proven qualifications, and someone who will explain to you what the process is, what the risks are, and what the time frame is around effects taking place then wearing off.
I go across Melbourne to Elwood to see Michael Clague at Facelove. Not only is he exceptionally skilled and experienced (conducting training on cosmetic injectables around Australia), but he is funny, friendly and genuinely loves his work. He understands that I don't want to look frozen or like the sixth Kardashian sister! I just want to smooth out the forehead creases. I have 12 units of Botox, after which it takes about a week before I notice I'm not tensing and frowning.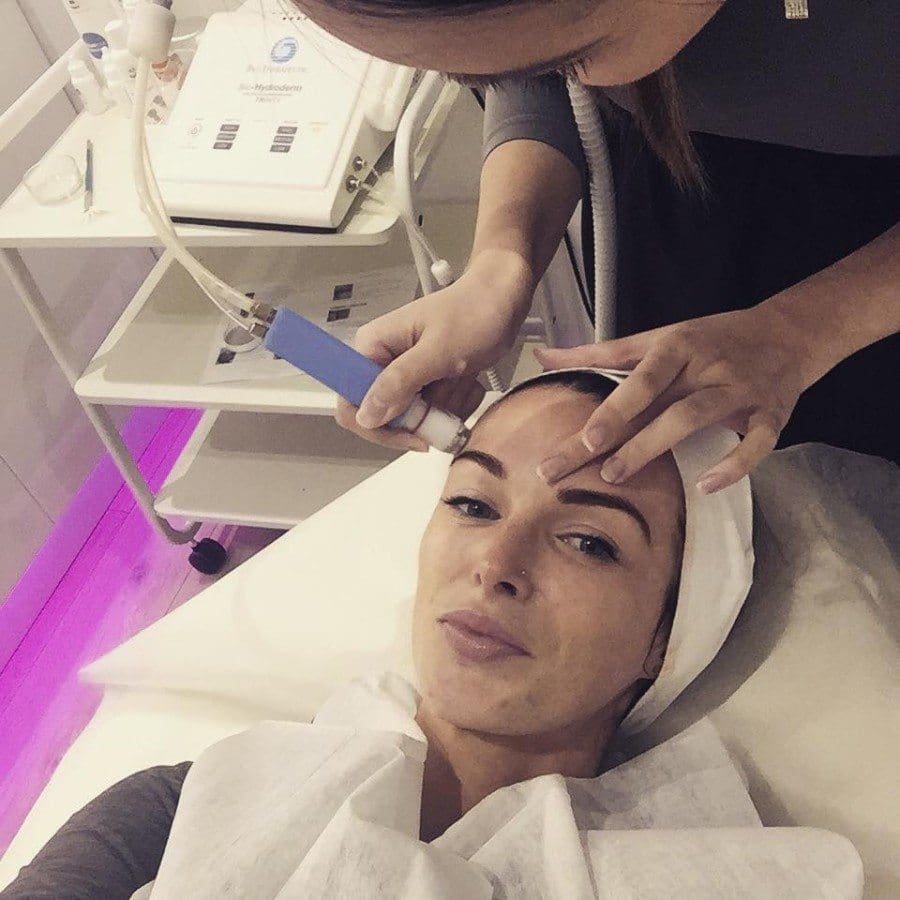 Facelove is a small salon located on Glenhuntly Road. There is parking galore around the side streets and it is in a little haven back from the shops and upstairs. Unlike another centre I've been to, there is no video running that tells you all the things you could and should do to your face and body! There is a deep respect here for working with what you want and what you don't want. Having said that, Michael has a portfolio of his work to give an indication of what results can be expected from treating different areas of the face whether with fillers or anti-wrinkle injections.
He is all about natural looking results. You can check out
pictures of his clients
and there's also a guide that answers the most common questions.
The celebrities are all about their lips and one of the most popular treatments is lip augmentation. Mike insists on balance, symmetry and ensuring that there is no "overtreatment" and falsity about the look. There is a good indication of what to expect on the
Facelove website
. It's not cheap, but it does last 9 – 12 months and if it makes you feel more confident and you've done your research and decided this is what you want, then make sure you book in with someone who you trust.
Now, I do have to admit I haven't ever watched The Batchelor (which might make me the ONLY person in Melbourne!) but I know Facelove treat Joni and she is absolutely gorgeous so I'll have what she's having! As a major fan of microdermabrasion, my next appointment is the
7 step microdermabrasiontreatment
Disclaimer! A
doctor should always check that you are medically fit for this treatment.
Or call 1300 458 491